Key Findings of the Research
Longreads (7,000+ word articles) are absolute leaders in terms of content performance, as they drive almost 4 times more traffic than articles of average length (900-1,200 words).
More than half of the posts with a complex structure (h2+h3+h4) are high-performing in terms of traffic and engagement. 44% of posts with a simple structure (h2+h3) are also high-performing. 39% of texts with no structure at all (no h2) are low-performing in terms of traffic and engagement.
Posts containing at least one list per every 500 words of plain text get 70% more traffic than posts without lists.10 to 13-word headlines drive twice as much traffic and X1.5 more shares than shorter ones (< 7 words).
Posts with at least one image get twice as much traffic as posts containing text only. These also get 30% more shares and 25% more backlinks.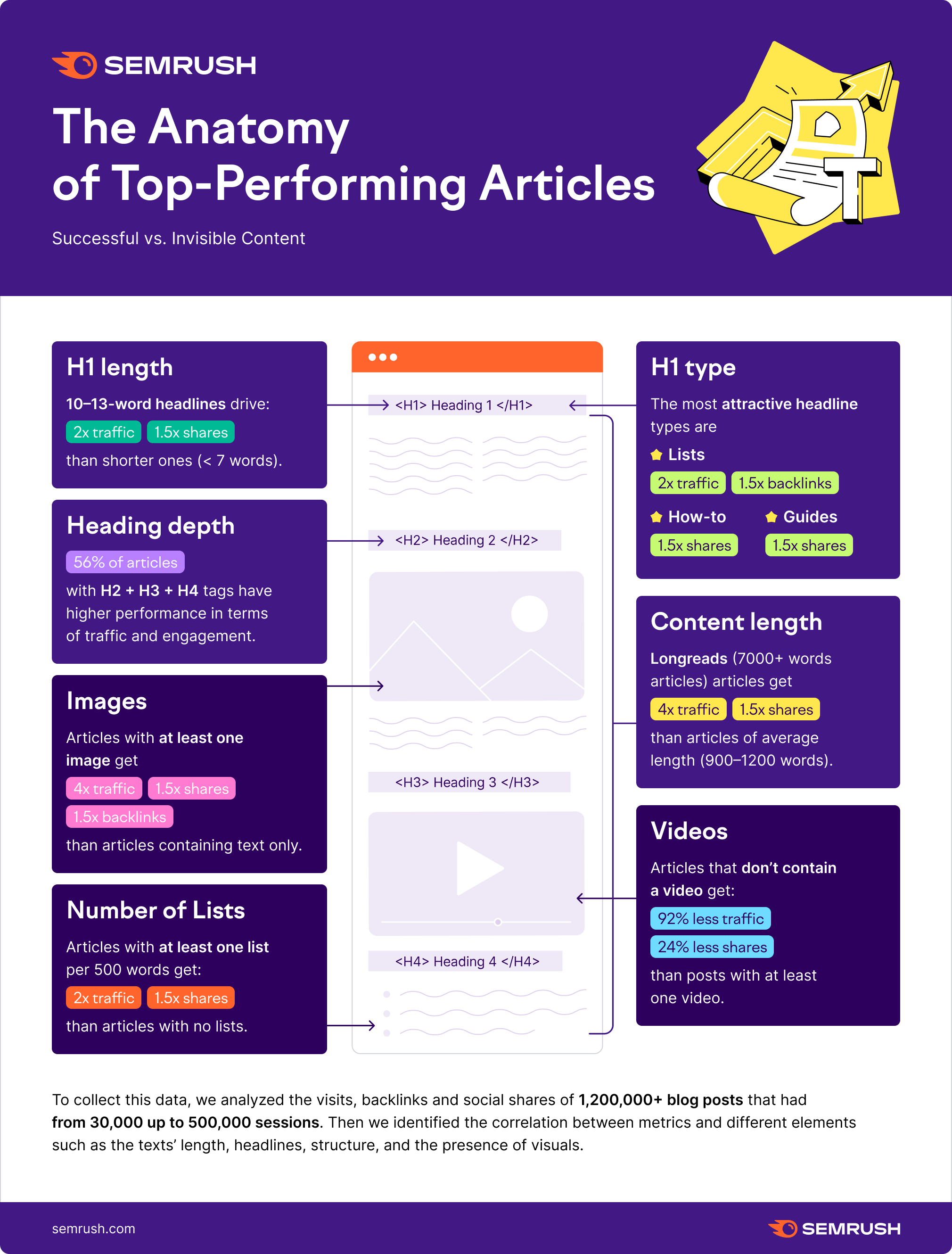 Source: Anatomy of Top Performing Articles: Successful vs. Invisible Content